Summary
And here it seemed I'd forgotten to write about the last exhilarating weeks in Singapore. Fear not! Beautiful buildings, a Hong Kong speed-run, and more food await the eager reader.
Intro
And here it seemed I'd forgotten to write about the last exhilarating weeks in Singapore. Fear not! Beautiful buildings, a Hong Kong speed-run, and more food await the eager reader.
Bike Ride
There are many things to do around Singapore. Biking, no surprise, is a ton of fun. I might be biased in that regard. Now, I would not recommend (super aggressive) biking unless you are somewhat experienced handling city traffic as Singaporeans are not very generous with the roads and often seems to purposely not check to make sure no one is to their right or left before making turns. It's like Boston, minus the ice, rain and sleet plus more insane tourist and an uncertain bike law climate.
Ostensibly this was supposed to be a short ride, but like always, I got a little...ambitious. Started off by going through the mountain biking trails of Kent Ridge Park, which was quite a rush. This eventually brought me out to the West Coast Highway, which, by the way, you should not attempt to bike on. I found this out after the fact, haha.
Hewlett-Packard owns a facility in Alexandra as part of The Comtech (or Maple Tree Business City). This was one of the first places I stopped by and the architecture there is super slick. Several buildings are a stark blue on white in a style reminiscent of Mirror's Edge. As is my wont, I attempted to get inside to see if the interior was as awesome as the exterior. No dice. They did have a neat underground tunnel that took people from the interior of campus to the exterior. Luckily for me the trolley wasn't running when I went through the tunnel.
On to Labrador Nature Reserve where there is a nice view of Reflections, an intensely beautiful condo. Singapore has nice apartments in general, but this topped it. It looks like shards have been erected toward the sky. Looks like something out of Just Cause 2 (or a movie), especially during the day when the sun glints off the sides just right and its name becomes an apt description.
You can sketchily bike along the highway until you hit HabourFront and VivoCity. VivoCity is Singapore's resident place to shop and eat; though, it is a bit touristy and on the expensive side. Just visit it for the sear craziness that is Saturdays, with people shuffling about and Sentosa (resort island) sparkling in the distance.
Zooming west, you pass the beautiful Marina Bay Sands hotel. Around it is the Esplande and all the cool buildings that can be seen there. I then bike past and through Millenia Walk, a snazzy shopping centre in the heart of downtown Singapore.
After a bit of biking, you'll reach Orchard Central, located within the Orchard Road shopping area. The entire area is buzzing on the weekends and trying to traverse traffic and hoards of spacey tourist proved to be a challenge. I advise against trying to find alternative routes in this area, each one I tried lead to a dead end or being confronted by private security! Ah well.
Took a slight detour and ended up near Promenade MRT. Suntec City is located nearby and contains the Suntec City Mall along with a Convention Centre. In addition, there is a Fountain of Wealth (yes, that name is for real). This place is ridiculous.
Traveling north, you'll pass Bugis MRT and the awesome Bugis Street, Sim Lim Tower and Sim Lim Square. Bugis street is a bazaar-cum-shopping centre where you can find cheap shirts, some okay food, and lots of people.
The Sota Drama Theatre is located near Dhoby Ghaut and after trekking past Tiong Bahru MRT and Redhill MRT, you'll happen upon Dawson Place, a shopping centre with some food courts and other stores. Apparently my compass was broken and I ended up wandering (read getting lost) North until I happened upon Dempsey Hill, where there was a small food centre with several restaurants. Wasn't buzzing with life, but, then again, appeared like I was in Singapore's version of the 'burbs.
Traveling south, I passed Singapore's IKEA, but didn't enter. It is exactly like the ones in Spain, the USA and elsewhere. Traveling a bit father, you'll happen upon The Interlace, an architectural wonder that is currently in development. It seems like someone was playing with Legos and decided to make a building out of their creation. I love this city.
Well, that's a super brief version of my day-long biking adventure around Singapore—an eclectic mix of dazzling buildings, jam packed streets, and cool hide-aways.
Singapore Art Museum
Alright, many don't know this, but while in Paris visiting Grace and Saba I woke up super early so I could spend an entire day in the Musée du Louvre. It was wondrous with a side of overwhelming awesomeness. I saw my favorite works (Oath of the Horatii!) and encountered many surprising pieces. Thus, an opportunity to visit the Singapore Art Museum could not be passed up.
The exhibits shown were a mix of slightly older and modern pieces. This was no European-style display of Rococo, Romantic or other art-work from days long gone. No, it was a eye-raising mix of timely critiques of modern culture and works that were just plain fun to absorb. Ready? Here we go!
We'll start with the PANORAMA exhibit. The Museum is showcasing modern Southeast Asian artist whose work reflects on the life and times. ZERO had a couple stuffed...things, known as Agent Provocateurs. There were matching drawings that had a whiff of Katamari Damacy. Louie Cordero produced the slightly disturbing Smash the Cool, which showcased a young teenager being cut in half by his own rock band poster. Mariana Ching introduced me to a Four Legged Women, an attempt to criticize our cultures obsession with beautiful women. Sakhalin Krue-On's awesome Cloud Nine gave one a peek into a world with flying (red-winged) white dogs as they ruined a dinner table. It was fanciful, but there was a hidden, slightly scaring, nature to the dogs. :phunk (yes, name contains a colon, awesome!) produced Electricity, a dazzling carbon ink transferred to a wood panel work that included back-lights that glittered and spelled out the ElectricCity. It has to be seen.
Baja pasting beralu is Nasirun's take on a car in a world of Dr. Seuss. One could catch a glimpse of several famous people—from Einstein to Lincoln—holding cigars in Agus Suwage's I Want to Live Another Thousand Years. Somehow Yogyakarta was involved, or at least was in my notes. Look up the city, has some cool architecture. Anyways...Zhou Xiaohu produced the phenomenal Crowd of Bystanders, a critique of our media-obsession, instant-gratification culture. It shows the trial of Saddam Hussein, cameramen rushing to the scene of an accident, and more. The work is double-cool because it combines both static clay (?) sculptures and an animated version of the same scene on a TV set above.
Besides the wonderful and impressive, there is also the meh. Milenko Prvacki's No. 1 is a static work that didn't speak to me, all fanciful swirls and Autumn colors. Miao Xiaochun's Microcosm was an odd, frankly quite horrible, abstract movie that took you through different parts of life, told through badly animated manikins. Ian woo's Lot Sees Salt was an example of drawing lines on paper and calling it art.
All was restored with Agnes Arellano's Haliya Bathing, a sensuous work that shows a pregnant women half-immersed in water and sand, clutching her belly, legs spread apart. Om Mee Ai's triptych-W is a wonderful layering of oil that yields geometric patterns, mainly squares and rectangles. While abstract at its finest, it is so impressive and fun to stare at that one can't help be attracted. If you haven't already, you'll realize my reaction to abstract art is kind of like: response = lambda art: random.uniform(0,art). Not my fault.
Albert Yonathan upped the ante with Cosmic Labyrinth, a maze composed of glazed middle fired ceramic little stupas. The work of Wong Hoy Cheong examines post-colonial rule in Southeast Asia. Jeremy Sharma produced the average Glacier, whose name embodies all the painting is. Sherman Ong is a photographer and on display was Hanoi Haiku, a photo of a residence in Hanoi, Vietnam. Erik Muhammad Pauhrizi undertook the interesting goal of looking at his subject, having them walk away and trying to recreate their face from memory. It is interesting to see how this lends weight to the essence of the subject rather than the little details. Shadows seem to play a more prominent role, if for no other reason than to obscure forgotten details.
We move out of the PANORAMA exhibit to The Learning Gallery. A series of pictures with a large white bunny are taken by Dawn Ng and include Trojan, a photo taken near Old Holland Road of said giant bunny. Safaruddin Dyn's work is acrylic on canvas that is a cartoony take on different parts of Singapore. Jing Quek focused on the underground (skating) and less glamorous (grass cutting) aspects of Singapore that is both parts serious and humorous.
Jia Aili had a disturbing series of works inspired by the Tiexi district, an industrial place near Shenyang. The Wasteland and Taken Before the Storm are two frank paintings that showcase how one would feel traversing these relics of the modern age. Seeker of Hope is another eye-catching work of his. Wu Guanzhong, considered the father of modern Chinese painting, had several fantastic works. Just Google Image search his paintings, their awesome. Then there is The Propeller Group and that's all I have to say about them.
Chun Kai Feng's rather tame Parklife was a picture of an example housing complex and its swing-set. Terra Bajrahosa produced the awesome-beyond-words Liberty Lead the Pixel, a pixelated take on the Statue of Liberty. Jason Lim's a Flog of Birdies is a neat exhibit that contains a small golf course with each hole having a slightly different theme. Tracy Moffatt's Something More needed something more to catch my attention.
The Raft of the Medusa by Théodore Géricault somehow was involved in all of this. It is a stunning work regardless of whether the SAM actually had it. And China's first astronaut was Yang Liwei, who took flight in 2003.
Lastly, there was a 3D projection map onto the building when I went outside, animated and everything. Kind of like this video.
So there you have it, a brief look at the Singapore Art Museum.
Food
And now for the last couple weeks of delicious, varied and cheap food. Going to suck being back in the USA. Where am I going to get fish head curry!?
Went by Glutton Bay on National Day with Bryan and they served the now-classic black carrot cake with lime juice and lemon tea. I'm still annoyed that they charge you more for drinks without ice, but there it is. We then went by the Tekka Centre in Little India and bought egg and honey prata along with wadeh. The honey prata is awesome, but so is everything with honey. A mango lassi, a type of smoothie, rounded out the day.
Headed over to Smith Hawker centre and had some janky beef noodle soup. The Chinese men who were making it appeared to be half-awake and the meat didn't quite seem right. I didn't get sick, so assume everything went fine (?). Food @ION was the spot for some more touristy action: ramen with kimchi and mee pedas.
No place, no matter how awesome, is immune to the 2200 rule, i.e. all the good restaurants or centres close by this time. Except the ones tucked away from the prying eyes of tourists. Bendemeer hawker centre is one such place. There were a bunch of old Chinese people sitting around talking near one of the stalls tucked away in the back, they gave me a weird look when I wandered over. Ah well. I had some delicious minced meat egg (like an omelet, only better), so not all was lost.
Wandering
As so the adventures around Singapore continue! This time with a bunch of pictures of the amazing buildings that the country offers.
Bryan, Aarti and I decided to visit the Henderson Bridge one Saturday. You should go (and walk around Kent Ridge Park). It is quite entertaining. That is all.
As noted previously, Bugis Markets is a crazy cheap market that also has more normal stores located across the street. There is the poorly named Fourskin that sells okay bags. You can get some good lime, and other freshly made, juice from one of the stalls then head up to the second floor to enter KStreet. If one becomes bored, you can journey over to Sim Lim Square (detailed in Week 5/6) to find electronics for cheap.
Heading East from Bugis MRT, one happens upon Parkview Square, an Art Deco inspired romp of a building. It has a whiff of BioShock and the courtyard is filled with homages to Newton, Beethoven, Mozart, Chopin, Einstein, Plato and other greats. Seemed like a super sexy residence. Turns out it's just an office building...yep.
We visited Timbre, a nice outdoor restaurant that had a live band playing and some really good green curry pizza. The band was quite good and they were able to cover a wide range of songs, from pop favorites to Earth Wind and Fire!
Walking around Marina Bay or in Gardens by the Bay, one can see lighted kites flying, looks really pretty and apparently you can go to The Green Roof at Marina Barrage to do so. Also, I was Rick Rolled near the Marina Bay Sands, is that song allowed to be played in public?
While wandering about Suntec City, came across the Star Factory, which was a sleepy looking arcade. The night clubs in Singapore suck (jk, jk) but they never played Avicii's Levels while I was there. Disappointing, but all was well when some youngster busted it out on the MRT. Win. Also, I got to help someone navigate around Singapore. Tourist? Not anymore.
National Day
Singapore celebrates National Day on August 9th each year. They have a 'parade' and red/white can be seen everywhere. Bryan and I ended up near Glutton Bay, a hawker centre on the Esplanade. The 'parade' appeared to be more of a military exercise than a Macy's Day-style parade. A couple of helicopters flew in carrying the national flag of Singapore. They then had the modified RSAF F-16s, which they train in Arizona, do several flyovers in formation and solo. While it was cool, especially considering how low they flew over, after having seen airshows in the USA, it was a bit tame. They then fired several cannons located on the Esplanade bay, much to my surprise, and it caught us off-guard. Other than that, meh-ville.
Getting around Singapore during National Day is a chore. They have certain streets blocked off for no particular reason and re-route sidewalks when there is nothing taking place along the normal route. It appears that it is used more as a military logistics training than an actual celebration of their independence from Malaysia. But given the history there, might be apt.
Hong Kong
I had an eight hour layover in Hong Kong and decided staying in the airport was boring. So I hopped on a train and headed into the city. Five hours later and I can safely say I want to spend an extended period there.
Getting off at the Hong Kong stop, I ventured toward the docks to take a ferry over to Tsim Sha Tsui, both a place and MTR stop across the habor. There you can find the Time Ball tower, which. The Cultural Heritage and Space Museums are nearby and both looked like great places to visit (didn't have time). The Museum of Art had a nice deck to observe the city. The night skyline of Hong Kong is quite incredible: several of the buildings have ads running across them, another had a multi-colored spine running up its side while still others can shoot spotlights (or lasers?) high into the sky. This dizzying array of lights culminates in the A Symphony of Lights show that happens every night. I didn't know about it at the time and just thought all the buildings happened to go off simultaneously...
Jumping on the MTR at Tsim Sha Tsui, I journeyed under the bay towards Admiralty MTR stop. The MTR has something Singapore's MRT should implement: there are vents somewhere that allow air into the train as it moves, greatly relieving those of us who still haven't mastered the art of not-sweating-in-tropical-climates.
Passed by the slick Wanchai Tower along with Hong Kong's Academy for Performing Arts. There are several precincts, Water Park and Heritage, that Hong Kong is starting to develop. The plans look quite impressive. More reason to return.
While wandering toward the Hong Kong Convention and Exhibition Centre, came across some sort of protest against some new classes Hong Kong's instituted. When I asked the security guards what was going on, just got half-English responses that made no sense -_- not helpful. Journeying to Statue Square, I encountered a giant decorative lighting and ceremonial arch. Neto. Side note: look up particle filters. Okay, back on track.
Second brief trip into Hong Kong and another success. There is so much more that I didn't write here about (golden skyscrapers, giant Buddhas and more). The place is awesome. And just as wasteful as Singapore. Seriously, why spend money cooling both your store and the environment, doors have been around for thousands of years. Well, there you have it.
Lab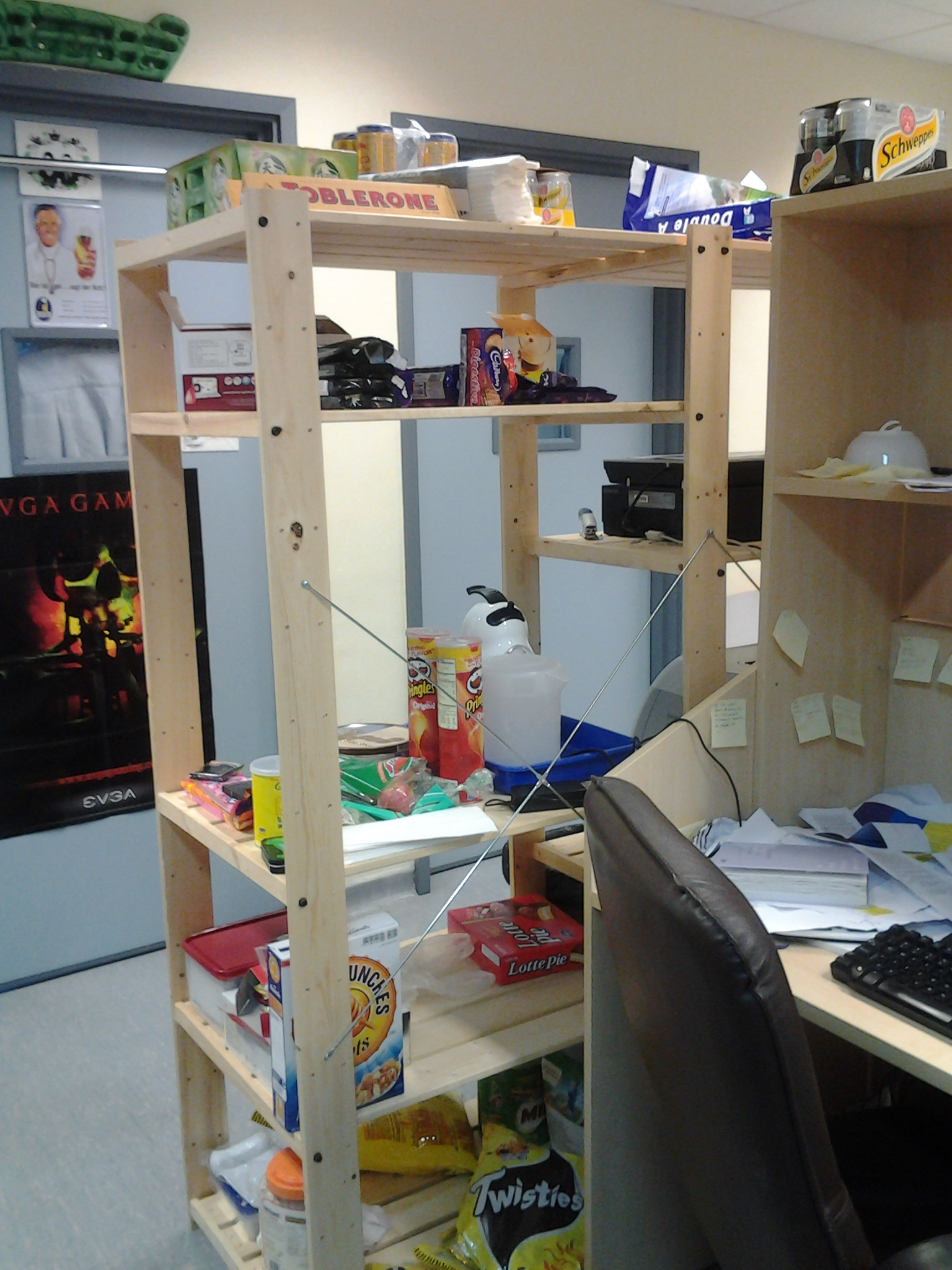 I was talking to Ian about his work at a law firm and he told me the story of a manager who embezzled a bunch of money using fake workers to get money. Since everyone trusted the manager, no one questioned whether the checks or other reimbursements he submitted on behalf of his 'employees' were real. Classic.
Also, we have a small snack stock located in the middle of the lab (the computer room, not the actual lab -_-). This has turned out to be incredible useful, especially for late nights. Along with the different style of lab meetings, this is another addition I would like to see more of in other labs.
Also, apparently Bi Yang (a fellow cell biology graduate student at Stanford) was a floor below me this entire summer. Small world.
Future
That's it for Singapore. It's been an exhilarating experience that beats chillin' in the US of A for a summer before grad school.
-biafra
bahanonu [at] alum.mit.edu
additional articles to journey through: